Get Your Nice Fly Rod Rack Here!
Our Fly Rod Racks come in three flavors: standard, with a straight purple heart wood inlay, or with a curved light wood inlay – all handmade to the
highest quality
standards.
All packages contain a pair holders, a mounting template, and simple instructions.
Flat rate shipping within the US: We ship with the US Postal Service, discount for shipping multiple items, larger racks at additional cost,
email us
for international shipping rates
Nice Racks with a straight purple wood inlay
Nice Racks with a curved light wood inlay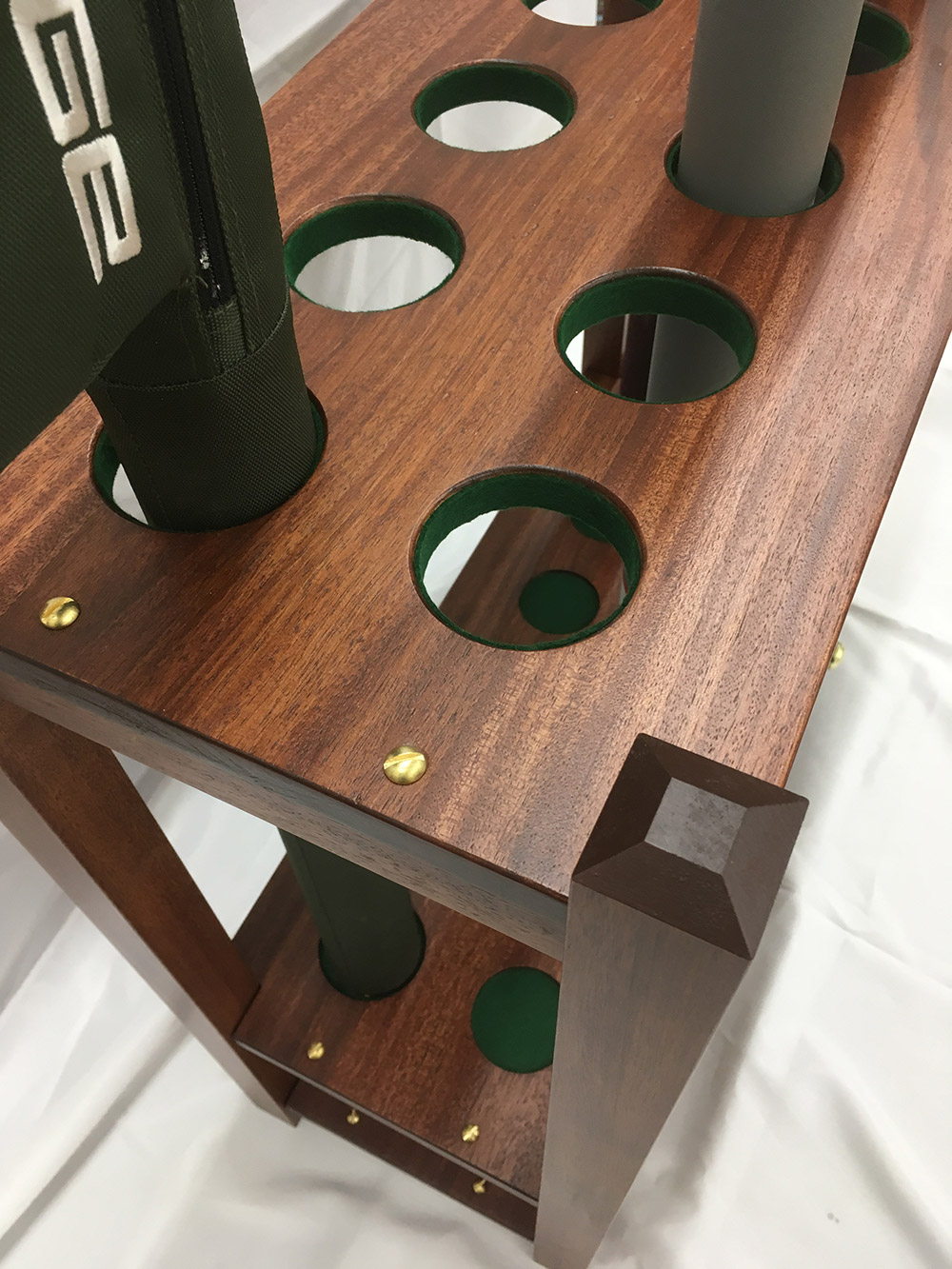 We now also offer TUBE racks!
Check out our tube/rod racks!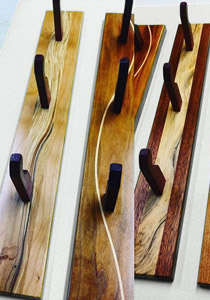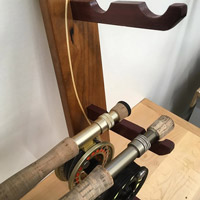 Matching your existing cabinets or trim, spalted wood inlays, double rod holders - the possibilities are endless ...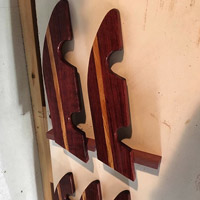 Highest Quality Standards
I use only hand-picked F.A.S cherry (National Hardwood Lumber Association's top grade). I look for color – cherry is not graded for color, so scrutinizing each board is necessary to cull out the yellow sapwood, which is undesirable.

What you see on the front of the finished product is the red heart wood. Purple heart comes from Central and South America. It's very hard, straight grained, with even coloration and is chosen to contrast with the cherry. Mortising the purple heart rod supports into the cherry back board assures a tight fit.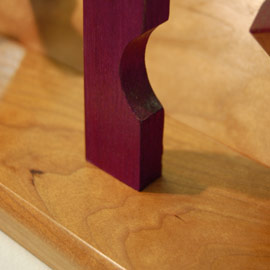 Tung Oil Finish
Tung oil is a tried and true method of finishing. It takes time and involves several steps, but the results bring out the cherry and purple heart grains and color better than other methods I've tried.
Easy Mounting
On the backside of the rack there are two keyhole slots, which are used for wall mounting. This allows for a clean, fastener-free front surface. There is a template supplied with each pair of rod racks to assist with proper mounting. It's easy! All you have to do is use the right fastener and anchor (if necessary) depending on wall construction. Dry wall screws work just fine.