Tube Racks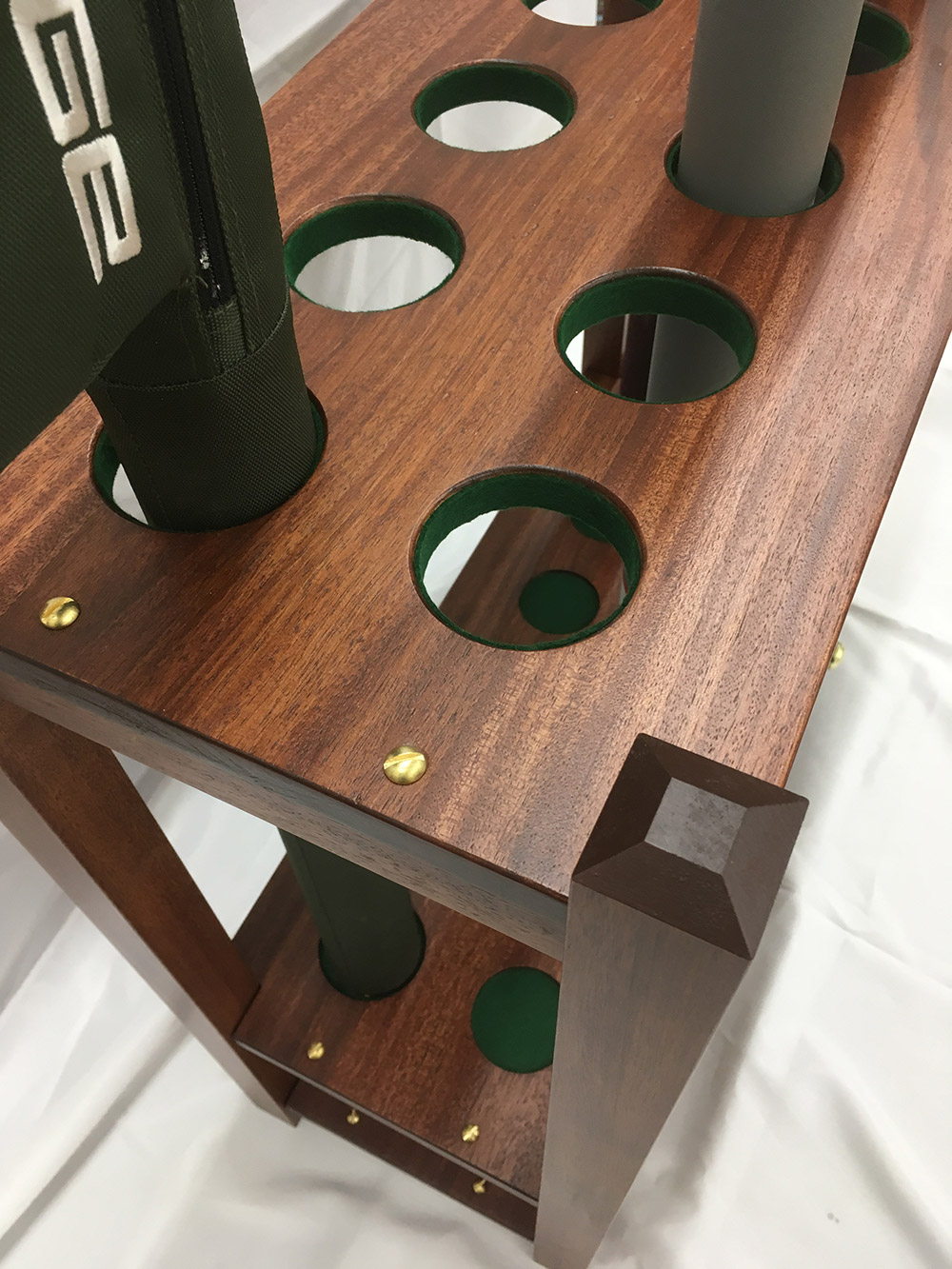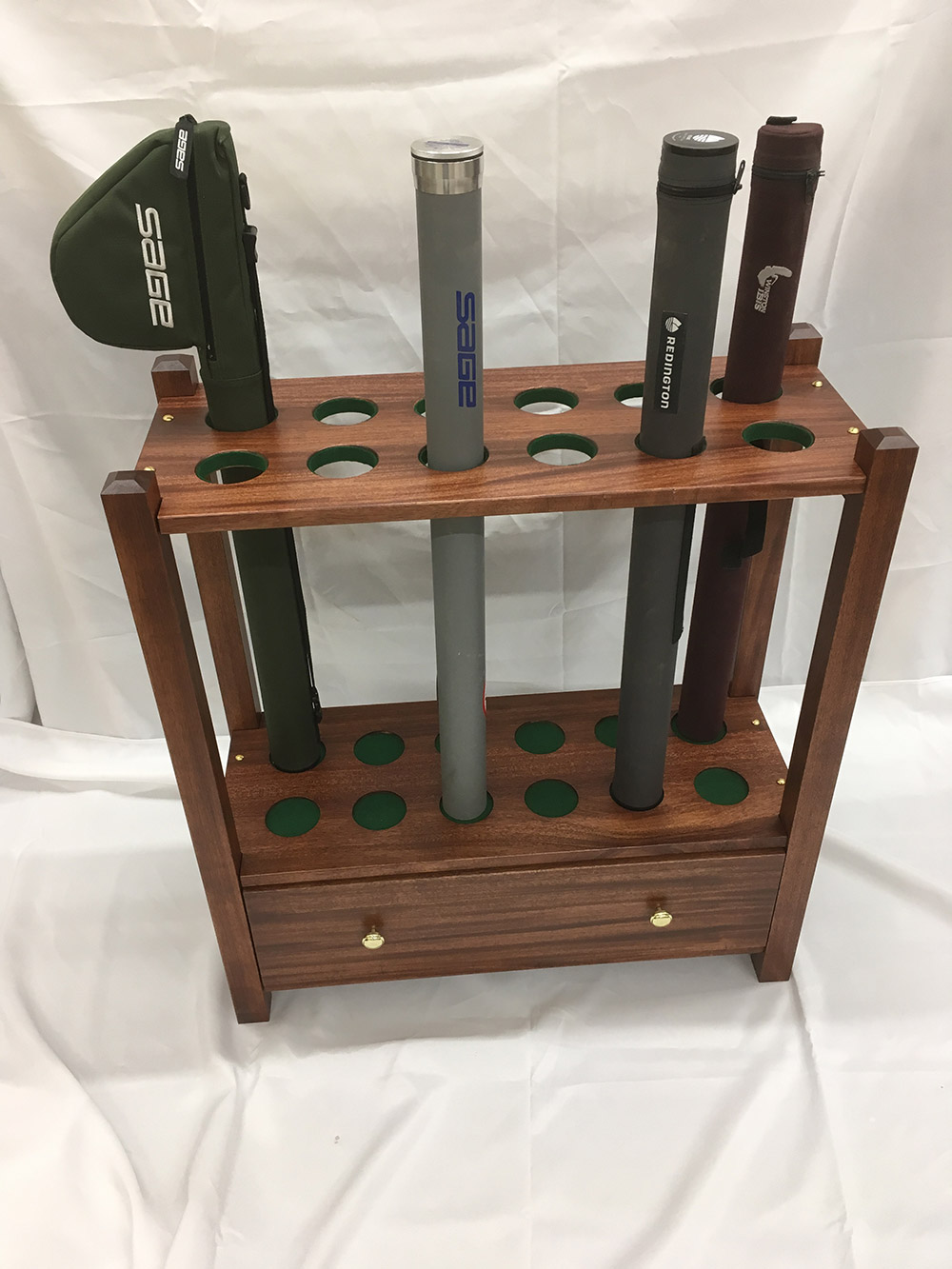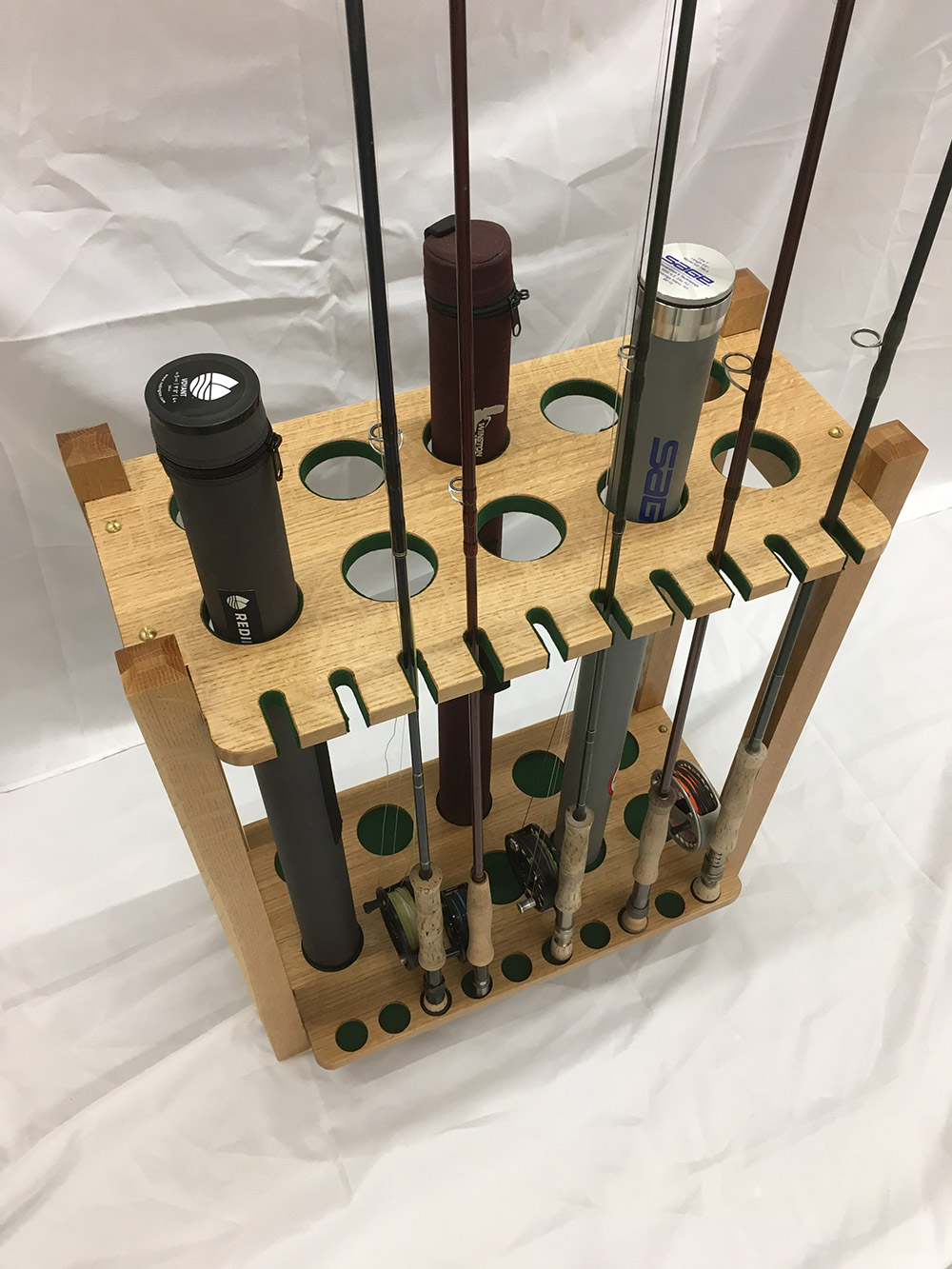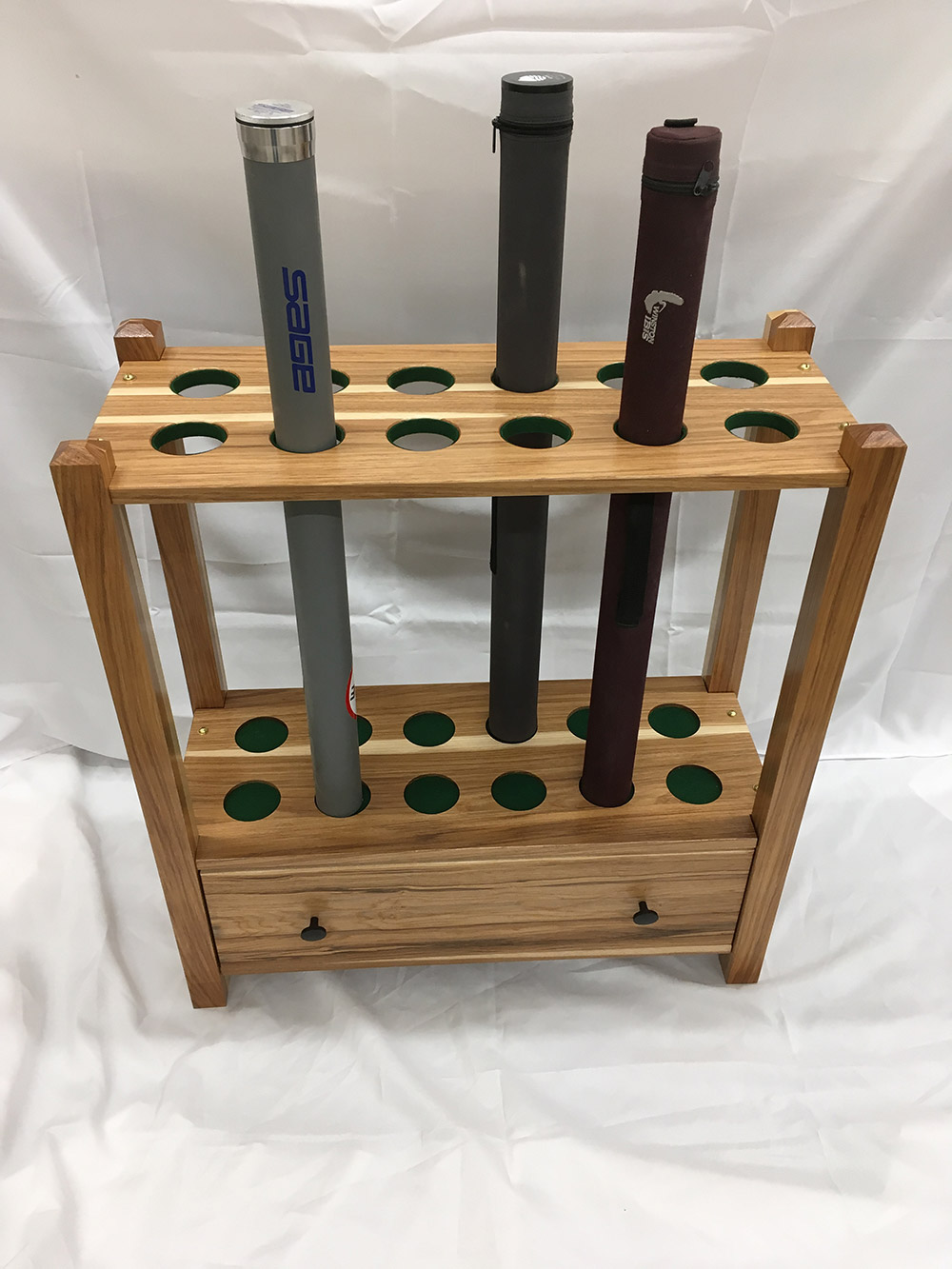 More storage for fly fishing gear
Displaying rods and reels on a Nice Rack is great, but what about the Fishing Rod Tubes?

Built from solid Cherry, Beech or Hickory these beautiful racks provide storing space for your tubes, rods and the optional drawer will hold your other gear.

Lead time and shipping varies – let's discuss your wishes and needs: Do not hesitate - email me now or call 603.767.1836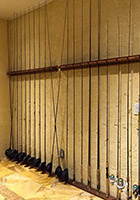 We also offer vertical fly rod racks - email us!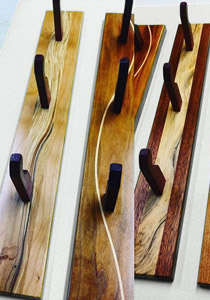 Matching your existing cabinets or trim, spalted wood inlays, double rod holders - the possibilities are endless ...