A passion for Fly fishing extends beyond the water ...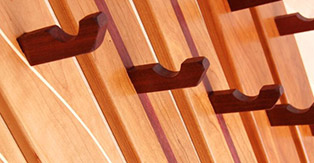 With what you have invested in rods and reels, these rod racks allow you to continue enjoying them even when you're not on the water.
Niceflyrodracks offers Fly Rod Racks that store and present your fly fishing rods adequately. Whether you are with Trout Unlimited or fish the Florida Keys - our Fly Rod and Tube Racks are great systems to safely store and display your Fly Rods and Tubes.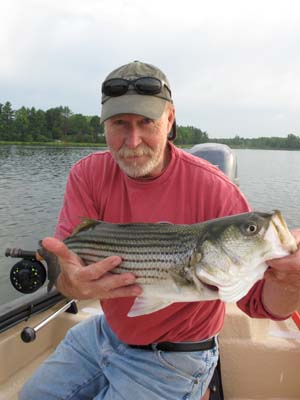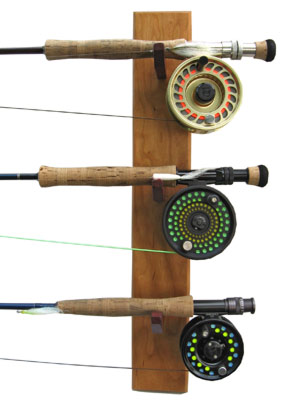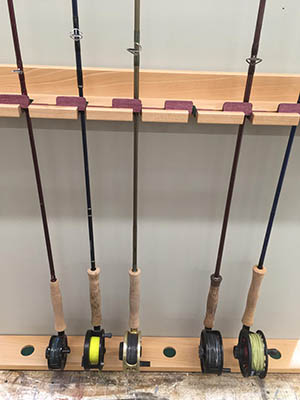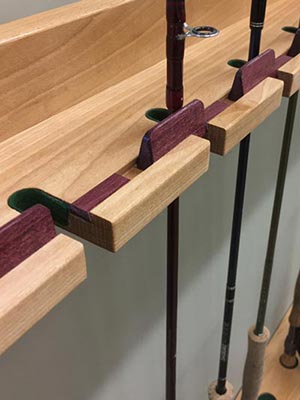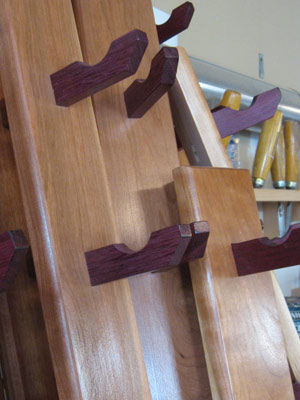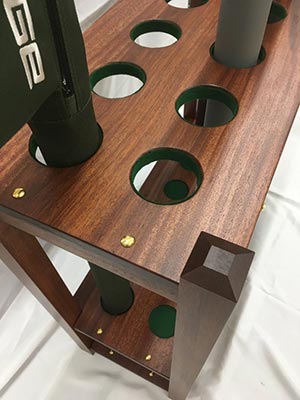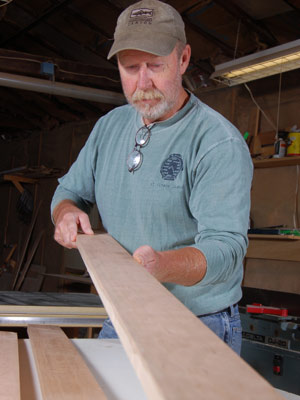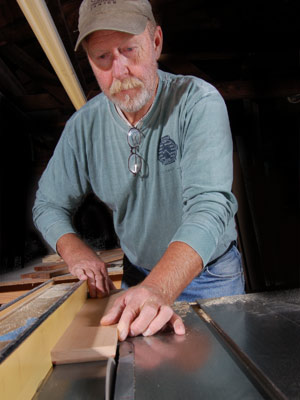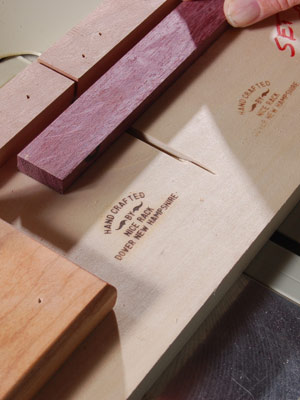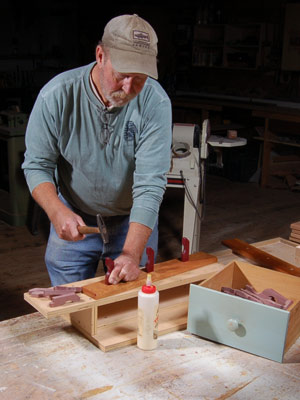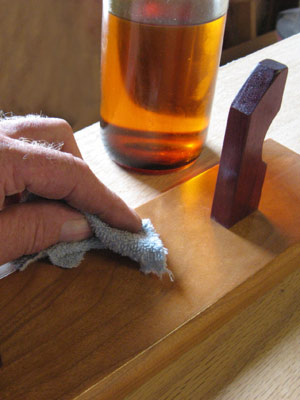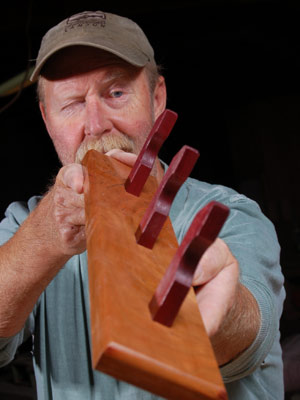 A Nice Rack will allow you to display your rods and reels rather than have them sit in a dark closet, helping to bring back memories of past trips and thoughts of trips to come. Use our Nice Fly Rod Racks for catch and release from Bristol Bay, Alaska to the Coastal Marshes in Louisiana, from Jupiter Inlet, Florida to Glenwood Springs, Colorado, from Bozeman, Montana to Potter County, Pennsylvania, from Montauk, New York to Islamorada, Florida, or for fly fishing anywhere in between. Time to rig up the rod and get out there.

These rod holders are constructed in my cabinet shop in Dover. I have been a woodworker and fisherman for over 20 years. I have combined my expertise in both disciplines to create a unique and functional rod storage system.

The racks are made of solid cherry and purple heart wood. Rod supports are mortised and glued to cherry back board to assure a strong, tight fit. Two key hole mounts allows for a clean, fastener-free front surface. All sides are clear finished for a durable and clean appearance.
Choose from 2-, 3-, 4-, 5- and 6-rod racks or custom sizes in cherry wood, or with curved or straight inlay. Plus, we offer double storage racks, and our Fly Mini Pro display rack.
Our Fly Rod Tube Racks are available in Cherry, Beech, and Mahogany!



I hope you will try one out for yourself and tell a fishing friend.
Our Products

The original Nice Rack.
Also available with straight or curved inlay.
Double it up! Holds two rods per peg.
The Mini Pro. Staggered display of your fishing rods.
Vertical Rod holder with a dovetailed rod keep.
Tube Racks - available in Cherry, Beech, and Mahogany.
Tube Rack with a drawer to hold the reels and other gear.
Tube Rack with integrated Rod holder.
Wall-Mounted horizontal Tube storage.
Double the horizontal Tube storage.