Finest carpentry and attention to detail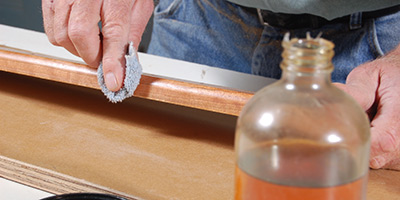 The small cabinet shop I've had in Dover, NH has been pretty busy for the last 20 years or so. From May through October, I try to break away when I can, to get on the water and look for our favorite quarry – the striped bass – leaving at first light, back around 9:00 a.m., go to work … a pretty typical day.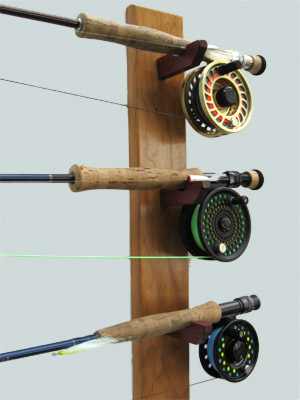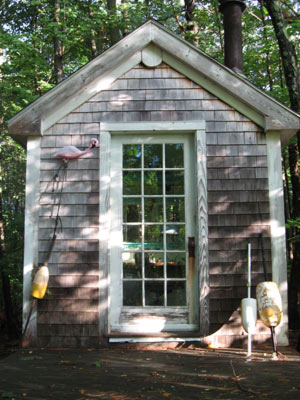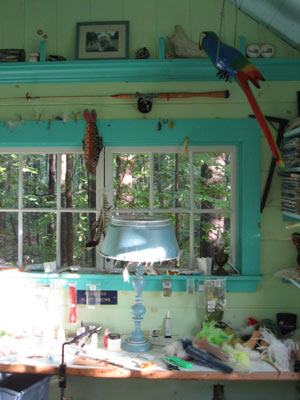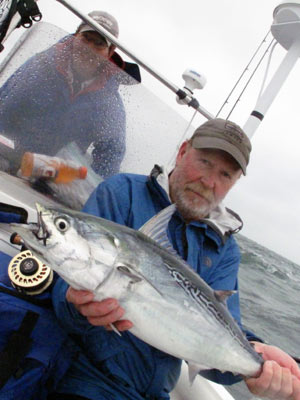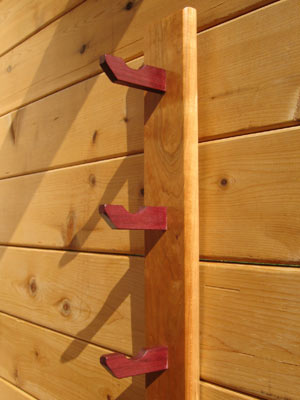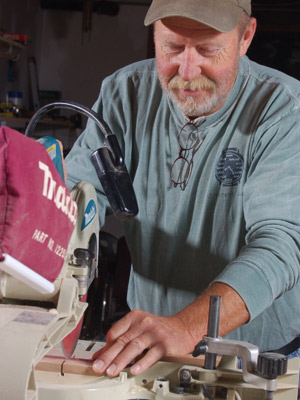 Woodworking and design must run in the family.
Grandpa Anderson was an architect in Boston – Grandpa Ostberg was a builder in Connecticut – Dad was a cabinet maker – brother John is a builder in Washington (DC) – sister Susan is a landscape designer - daughter Kate is an interior designer – daughter Kari is an artist who dismantles buildings for a nonprofit architectural salvage company – three cousins are architects, two of them partners in their firm in Cambridge, MA … Must be in the genes …
It's gratifying to finish a beautiful kitchen, stairway, or entry and just as gratifying to know the fly was created, presented and met with the approval of the striped bass, bluefish or false albacore.
I put the same exacting attention to detail into making these fly rod racks as I do in tying flies and building beautiful cabinets.
Highest Quality Standards
I use only hand-picked F.A.S cherry (National Hardwood Lumber Association's top grade). I look for color – cherry is not graded for color, so scrutinizing each board is necessary to cull out the yellow sapwood, which is undesirable.

What you see on the front of the finished product is the red heart wood. Purple heart comes from Central and South America. It's very hard, straight grained, with even coloration and is chosen to contrast with the cherry. Mortising the purple heart rod supports into the cherry back board assures a tight fit.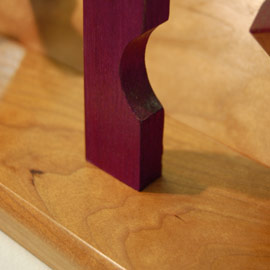 Tung Oil Finish
Tung oil is a tried and true method of finishing. It takes time and involves several steps, but the results bring out the cherry and purple heart grains and color better than other methods I've tried.
Easy Mounting
On the backside of the rack there are two keyhole slots, which are used for wall mounting. This allows for a clean, fastener-free front surface. There is a template supplied with each pair of rod racks to assist with proper mounting. It's easy! All you have to do is use the right fastener and anchor (if necessary) depending on wall construction. Dry wall screws work just fine.